Update: the feature to download data to excel is no longer available. 
How to export Expected Goal (xG) League Table data into excel?
A useful feature of the website is the ability to be able to export xG data into Excel for use in your own systems or analysis.
The xG tables are found in the statistics section of the website.
The Excel extract can be done in 3 easy steps:
1. Click the icon in the bottom right corner which looks like a box with an arrow.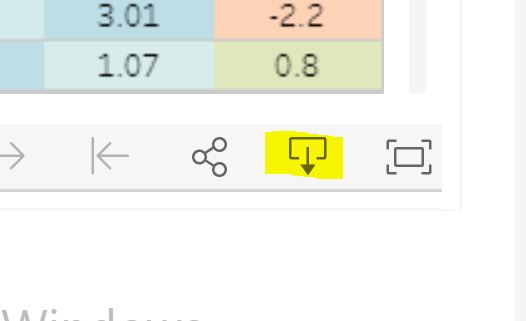 2. This then brings up a window with a number of options.  Click the 'Crosstab' option which will then enable a download of the xG data into excel (either the tables, or home games, or away games).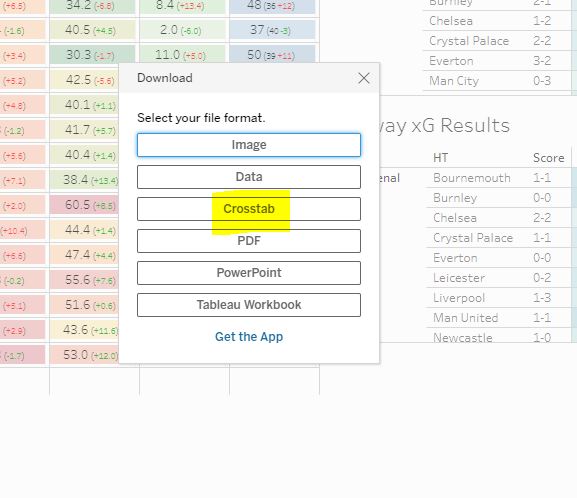 3. Redundant columns can be deleted as required: xG (expected goals), xGa (expected goals against), netxG (net expected goals).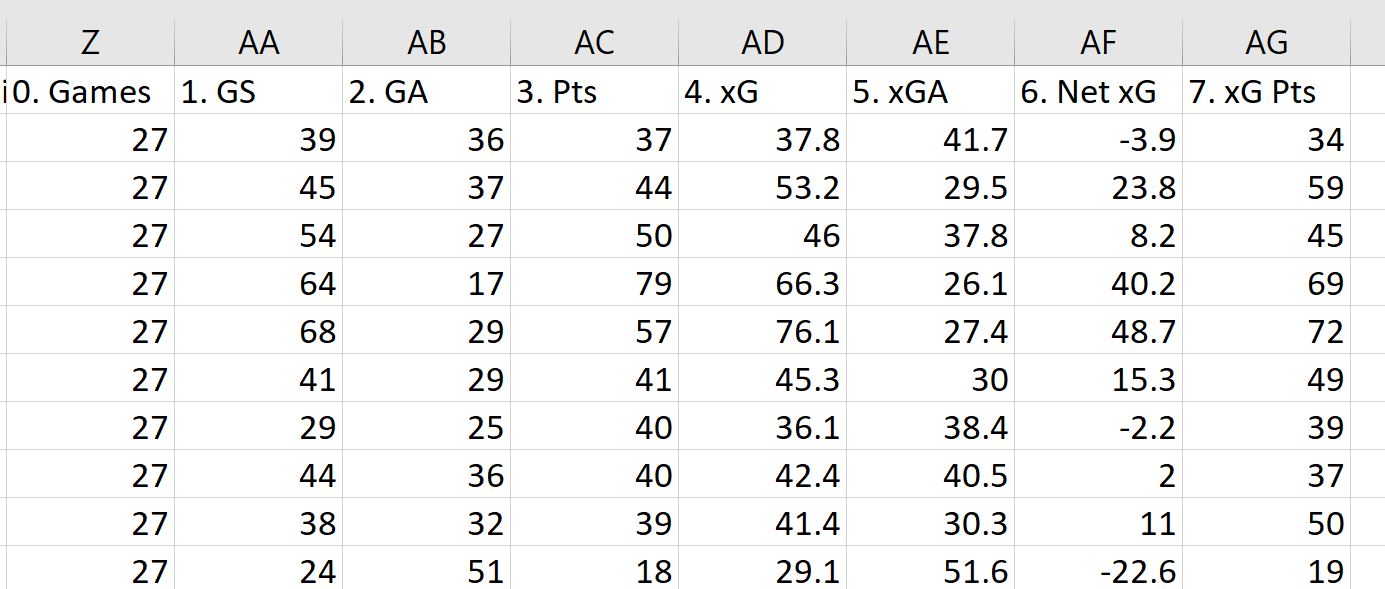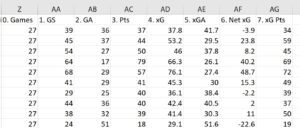 Top Tips:
In the 'League' filter, select all the leagues you are interested in.  This will make the 'crosstab' download stats for all teams.
Similar, use the 'date' filters if you only want data for a specific time period.
If you want xg data for individual games: click the HT or AT option after clicking 'crosstab'
Things to be aware of:
If you select multiple leagues it will aggregate all games by team name.  I suggest not selecting the Europa and Champions League to avoid these games giving misleading averages and points data i.e. Europe form does not correlate well with domestic league data.
Mexico has 2 leagues within the same season.  If both are selected, the data for both tables will be aggregated.  I suggest only keeping the current one (currently Clausura).
Any problems or questions, feel free to message via the Contact page or twitter.